Don't Get Caught in a Shopping Scam!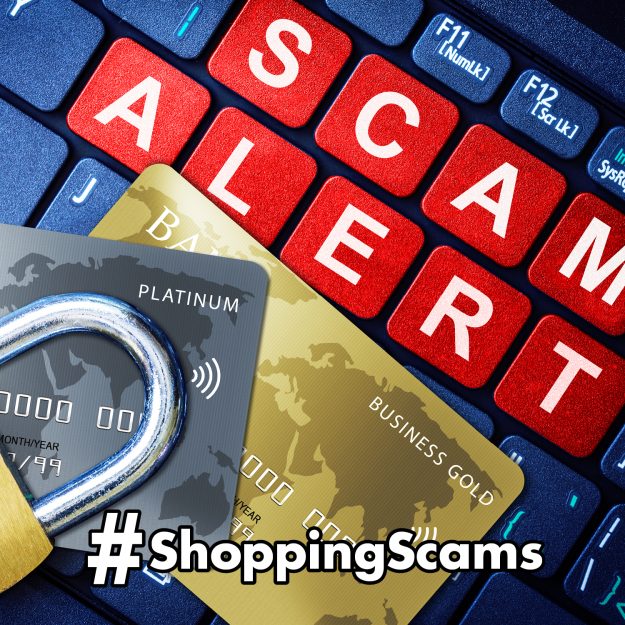 When shopping moved online, it created a wave of new scams. Many of them can be difficult to spot and offer no way for the victim to reclaim lost funds. Here's how to recognize an online shopping scam.
How these scams play out
There are several variations to the online shopping scam.
In one version, a shopper decides to purchase an item online and completes the transaction. Unfortunately, the item will never show up. If it does, it's a cheap knockoff of the product, instead of the item that was purchased.
In another variation, a shopper finds an item online and tries to make a purchase. They'll be asked for sensitive info, such as their checking account number. The shopper will be unable to complete the transaction and will run into repeated site errors. Unfortunately, the scammers now have their information and can empty their accounts, or worse.
In a third version, a seller clicks on an ad, or on a site that came up in a Google search for one of their favorite stores. They'll proceed to make an order, not knowing they've clicked into a scammer's fake site. The rest of the scam will follow one of the scenarios described above.
Red flags
Watch out for these warning signs that you may have stumbled upon a shopping scam:
Prices are too good to be true.
The offer urges you to act now.
The seller demands a specific means of payment. 
The website is full of typos.
Stay safe
Follow these tips to keep yourself safe from online shopping scams:
Only shop on safe, secure sites.
Check the URL for proper spelling of reputable sites to ensure you haven't landed on a look-a-like site. 
Avoid clicking on high-pressure pop-up ads.
Pay with a credit card when shopping online.
Never share personal information with an unverified contact.
If you're targeted
If you've fallen victim to an online shopping scam, take these steps to fix the damage:
Call the company to dispute the charge if you paid by credit card. At this point, you may want to place a credit alert on your name. Next, alert the FTC . Finally, let your friends know about the scam.