Save Money When Shopping Online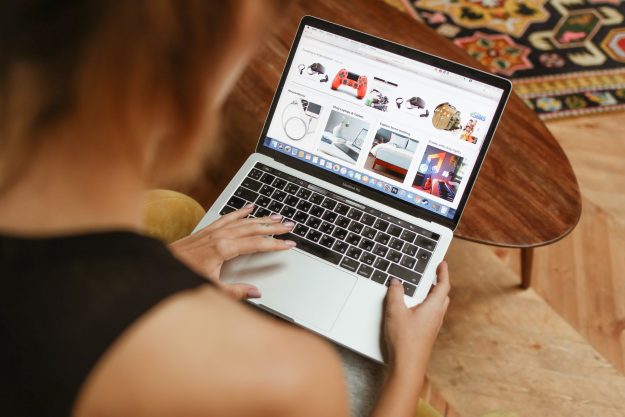 It's time to replace that rush you get from filling your virtual cart with the high that comes from saving a ton of money.
Get ready to transform the way you shop online.
Online retailers are experts at getting you to go from "I-gotta-have-it" to "It's-on-the-way-to-my-house" quicker than you can say "buyer's remorse." Beat them at their own game by waiting a few days before completing a purchase. You may find you don't really need that item after all. Also, retailers will often email a coupon for you to use for the "forgotten items" in your cart.
Outsmart dynamic pricing
Dynamic pricing is that slightly freaky way retailers have of knowing just which products and in just which price range to show you. Outsmart dynamic pricing with these tips:
Clear your browsing history or shop incognito
Log out of your email and social media accounts
Choose localized websites of international brands
Time your purchases right
Sunday's your day to score cheap airfare.
Bookworms, hit up Amazon and Barnes & Noble on Saturdays when they launch most of their book sales.
Shopping for a new computer? Wait for Tuesday. That's when big retailers distribute coupons.
For most other purchases, it's best to shop Wednesday-Friday for the best deals.
Layer coupons
Always use a promo code before a discount coupon. A promo code takes a specified percentage off your entire purchase, while a discount code takes off a dollar amount. If you do it the other way, you'll save less money. Don't believe us? Do the math. We'll wait.
Ask for price-drop refunds
Don't you hate it when you find out what you bought yesterday just price-dropped? The good news is that some companies offer a refund for newly discounted items if you notify them within a certain timeframe. That's money back in your pocket. Sweet!
Use multiple emails for discounts
Many retailers offer one-time promo codes for new customers, but you can be a new customer more than once by using a different email address.
Don't shop alone
We're not talking human companionship here. It's 2021. You should not be shopping online without the help of a money-saving app, like PriceGrabber, Rakuten, or RetailMeNot.
Online shopping just got cheap again!