What to Buy and What to Skip in February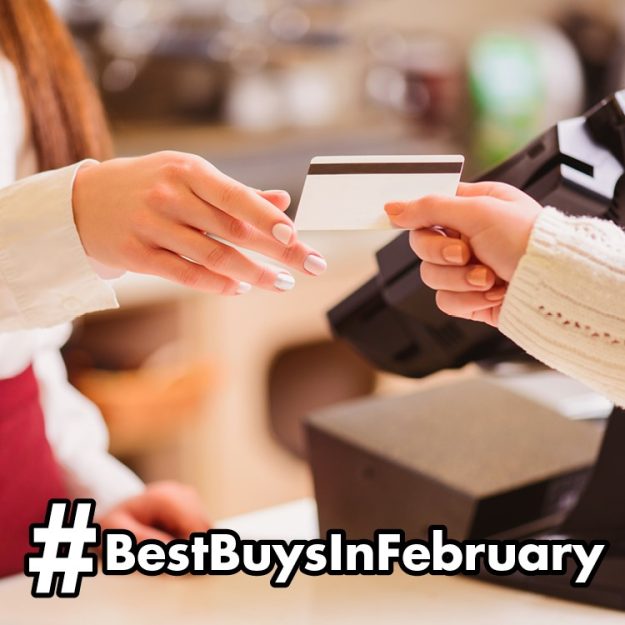 Are you looking to snag some bargain buys this month? We've got you covered! Here's what to buy and what to skip this February.
Buy: TVs
Whether you're a diehard football fan or love to binge watch, you can pick up fantastic deals on big-screen TVs in February. These sales often continue through President's Day and may even run until the end of the month.
Skip: Flowers
Flowers have their big day in mid-February, but that doesn't mean fresh blooms are discounted this month. In fact, you're better off skipping flowers in February and finding another way to express your love.
Buy: Winter gear
Retailers generously mark down winter gear this month as they make room for the spring stock. Prices on sporting equipment, like skis and snowboards, can be slashed by up to 30%. You can find winter clothing discounted by as much as 80%!  
Skip: Electronics
Aside from TVs, you'll want to skip all major electronic buys this month. You're better off purchasing them during Black Friday sales in November. If you can't wait that long, you can also pick up great deals on electronics during "Black Friday in July" events.
Buy: Furniture
Pick up some beautiful new furniture at great prices during Presidents Day sales, which can run for a full week or two. Be sure to check out prices at several stores before splurging on a big-ticket item since prices on furniture can vary between retailers.
Skip: Fitness equipment and gym memberships
Fitness equipment and gym memberships are at their lowest in January to attract the hordes of people seeking to get fit in the New Year. By February, markdowns on workout gear and promotional offers on gym memberships are gone – and you won't see them again until warmer weather sets in.
Buy: Jewelry
During the second half of February, prices on jewelry plunge up to 80%. Hold onto your bargain-priced jewel buys until Mother's Day, your love partner's birthday or your shared anniversary.
Find more financial tips by visiting our blog and following our social media pages!