How Can I Beat Inflation and Save on Back-to-School Shopping?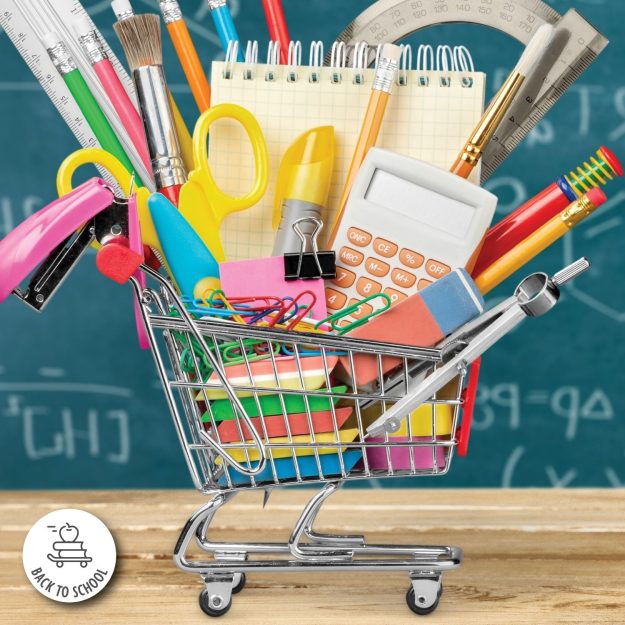 Q: How can I beat inflation and save on back-to-school shopping?
A: Lucky for you, there are ways to save on back-to-school shopping. Follow these tips.
Shop with a budget
Determine how much you can afford to spend and set specific amounts for different categories such as clothing and supplies. Having a budget will help you stay focused and avoid impulse purchases.
Take inventory
Before hitting the stores, inventory what you already have at home. Check your kids' closets, drawers and study areas for supplies and clothing that can be reused or repurposed for the coming school year. This will give you a clear idea of what you really need to buy.
Plan ahead
Start shopping early and take advantage of sales throughout the summer. Watch for clearance sales, promotions and discounts. By planning ahead, you can secure better deals and avoid the rush and price hikes closer to the start of the school year.
Buy generic
Don't hesitate to reach for generic brands when purchasing school supplies for your kids. Store brands, like Walmart, or Target's Up & Up, are usually cheaper than name brands without compromising on quality.
Shop without your kids
Shopping with kids is an easy budget-killer. Kids have their own ideas of what's best to spend money on, and their opinions may not align with your budget. Leave your kids home for at least some of your shopping trips this season.
Think secondhand
Consider purchasing used textbooks, clothing and electronics. You can find gently used items at much lower prices on secondhand websites like ThredUp, and at thrift stores like Goodwill.
Use discounts and coupons
Before you shop, look for coupons, promotional codes and student discounts to bring down the prices of the items you need to buy. You can sign up for loyalty programs and use a discount-finder app or extension to pull up any coupons for the items you need.
Buy in bulk
Whenever appropriate, buy supplies in bulk. This is useful for items that are commonly used throughout the school year. Buying in bulk often comes with a lower per-unit cost, providing long-term savings.
Follow the tips outlined here to beat inflation and save on back-to-school shopping.