10 Fun Gifts for Dad that Don't Break the Budget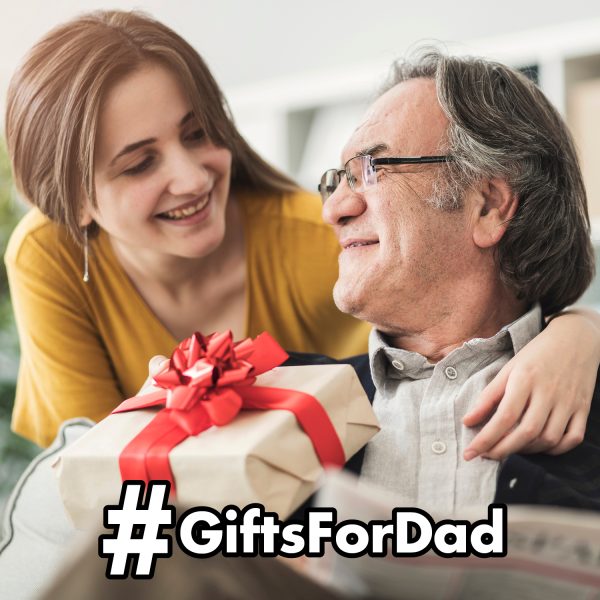 It's Dad's time, a day to go all-out to make your all-time favorite hero happy. But, Father's Day doesn't have to drain your wallet. You can make Dad's day and keep your budget, too. Here are 10 fun and low-cost gifts that'll make Dad smile.
1. Apple charging dock
This awesome charging dock can juice up an iPhone, Apple Watch and AirPods all at the same time. Get Dad's 3-in-1 charging station for just $19 on Amazon.
2. BenShot pint glass with real golf ball
Does Dad love to golf? Surprise him with this unique pint glass with a real embedded golf ball. Just $26 on Amazon.
3. Classic charades
The classic game of Charades, just $12 at Chroniclebooks.com, will help create warm family memories way beyond Father's Day.
4. Open bottle wine rest
This adorable mountain-shaped wine bottle rest is the perfect gift for the outdoorsy dad who loves to enjoy a good glass of wine and save the rest for later.
5. Rainbow socks pizza socks box
The pizza-box packaging of these socks make them a super-fun Father's Day gift. Just $26 on Amazon.
6. Bluetooth speaker beanie
With its built-in Bluetooth speakers and a super-warm design, Dad won't want to take this beanie off all winter! Just $28 on Amazon.
7. Fitness dice
At-home workouts are fun again with this innovative fitness dice set. Every roll gives you one of 45,000 possible routines, all are equipment-free. Only $19 at uncommongoods.com.
8. Bean Box coffee subscription
If Dad likes his morning cup of Joe, he'll love a regular delivery of fresh bags of whole bean coffee from artisanal brand Bean Box. Subscriptions start at just $16.50.
9. Chillsner
Dad will never have to wait for his drink to chill again when he has this nifty little gadget. Keep the Chillsner in the freezer and pop it into any drink for an instant chill. $10 at uncommongoods.com.
10. Marvel's greatest comics
Let Dad dive into an anthology of the greatest Marvel comics of all times, including favorites like Iron Man, Captain America and more. Get the collection here.
Use this guide to find the perfect gift for Dad that doesn't break the budget.