What do I Need to Know About Debt Consolidation?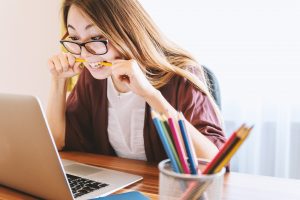 Q: Help! I'm drowning in debt! I've heard about debt consolidation, but what do I need to know before moving ahead?
A: Debt consolidation is the process of moving multiple high-interest debts into a new loan or line of credit.
Here's what you need to know about debt consolidation.
What are the benefits of debt consolidation?
Saving on interest payments. Moving your debts to a new loan or credit line with a low interest rate can translate into big savings.
One monthly payment. Say goodbye to scrambling to keep track of and make all your monthly payments!
Fixed payment timeline. How does knowing when you'll be debt-free sound?
Boost your credit score. Amp up your score with a balance transfer or loan.
What are the disadvantages of debt consolidation?
May stretch out the payment timeline. More time in debt? No thanks.
Won't eliminate irresponsible spending habits. You won't turn into a budgeting beast just because you've relocated your debt.
Lower interest rate may not last. Many low- or no-interest credit cards only offer these features as a temporary promotion. Once time is up, the high interest rates hit. Ouch!
How can I consolidate my debt?
Unsecured loan — This will allow you to pay off all your outstanding loans immediately and move your debts to one low-interest loan.
Unsecured loans usually have origination fees and other charges. Also, the interest rates on these loans can be sky-high.
As a member of High Point Federal Credit Union, though, you have access to unsecured loans with lower interest rates than you'll find at most banks. 
HELOC — Use your home as collateral for an open credit line.
The drawback here is that you risk losing your home if you don't pay up. Also, repayment terms can be upward of 10 years.
On the flip side, interest payments on HELOCs will be affordable and possibly tax-deductible.
Balance transfer — Move your debt to a new credit card with a low interest rate or a zero-interest offer.
The disadvantage with putting more plastic into your purse is that you may rack up a new credit card bill. Also, the low interest or no interest may not last.
As a member of High Point Federal Credit Union, you can take advantage of our low APR credit cards to help you get out of debt quicker.
* APR = Annual Percentage Rate. You can explore current deposit and loan rates by clicking here.
Want to learn more about debt consolidation? Call us at 800.854.6052, or click here to send us a message.