Watch Out for These Spring Cleaning Scams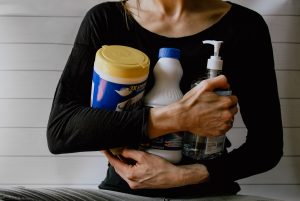 As you spruce up your house for spring and summer, watch out for these spring-cleaning scams. Stay safe!
The bait-and-switch scam
How it plays out: You'll see a commercial advertising super-low rates on a cleaning service, such as four carpeted rooms cleaned for just $29. Because of this great deal, you'll quickly book a slot for the service. Unfortunately, when the cleaners arrive at your home, they'll hit you with unexpected fees for vague factors like "high-traffic areas" to bring the price up by several hundred dollars.
Protect yourself: It's best to avoid services offering prices that are too good to be true. It's also a good idea to do some research on any new agency you hire to work in your home. Ask specific questions about possible extra charges, and speak to previous customers if you can. If possible, get the terms and pricing of the job in writing before the agency sends workers to your home.
The bogus house-cleaning agency
How it plays out: You hire a house cleaning agency to help spring-clean your home. Unfortunately, the agency is bogus, and the "house cleaners" end up robbing you blind.
Protect yourself: Never allow workers into your home without proper references and research. Check out any agency you want to use online, look up their business on the BBB website and ask for names and numbers of previous clients. It's best not to leave the house cleaners alone in your home.
Scammy cleaning products
How it plays out: A salesperson knocks on your door offering a "miracle cleaning solution" at a great price. In truth, the solution is nothing more than a mixture of water and hand soap.
Protect yourself: Stick to the cleaning products you always use and be super wary of anyone hawking products you've never heard of before.
The pay-up-front scam
How it plays out: A vendor offering cleaning services of any kind demands full, upfront payment via cash or a prepaid debit card or money order. Once they've been paid, you'll never see them or your money again.
Protect yourself: There's never a good reason to prepay in full for a service or to be forced to pay via cash or with a prepaid debit card or money order.