'You Better Watch Out' for Holiday Shopping Scams!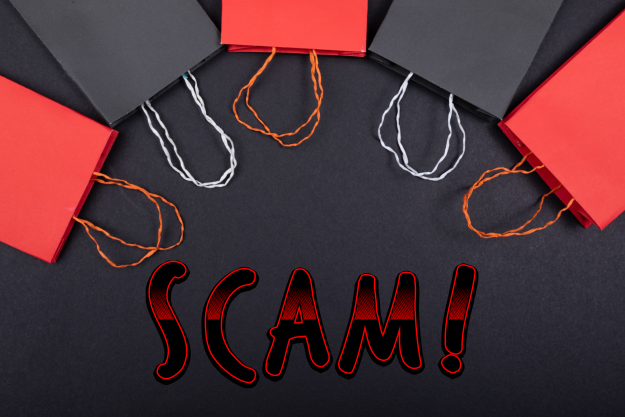 The Holiday Season is quickly approaching, and scammers 'see you when you're shopping' online and know how to trick you out of your money! Here are some quick tips that will help you avoid fraudulent retailers and ensure that you get what you pay for.
1. Maintain Your Account Awareness
Set up appropriate E-Alerts for your accounts and monitor your activity regularly. It's especially important to monitor your accounts if while using your account information you notice anything abnormal while performing online payments.  If you haven't already, set up E-Alerts by logging in to your Digital Banking Account at HighPointFCU.com.
2. Don't Purchase Anything Via Social Media Links
While you can find legitimate advertising on social media, it's best to research the sale yourself via your browser, on the retailer's official website. This way you avoid potential fraud, as scammers can easily copycat legitimate websites and advertisements.
3. Don't Click on Links in Email or Text Messages
Even if you've subscribed to a particular retailer to stay up to date on sales, that doesn't mean the ad you just received is legitimate. Scammers can duplicate or closely imitate advertisements from trusted companies. Your safest bet is to visit the official website of the retailer and look for the sale there.
4. Only Use Gift Cards on Trusted Websites
If you have a gift card you'd like to use for holiday shopping, be sure to use it with the retailer it's associated with. If it's a gift card that can be used anywhere, only use it on trusted websites. Do not use it in places like Facebook Marketplace or Craigslist. If the seller is a fraud, you won't be able to get your money back.
5. Don't Pay with Cryptocurrency or Wire Transfer
These forms of payment are nearly impossible to trace, so if you pay a scammer, you'll likely never see that money again.
6. When in Doubt, Use Your Credit Card
Any legitimate online retailer will accept credit cards. If you're interested in purchasing from a company you're unfamiliar with, first do your research to see if anyone has complained about the company. If there are no red flags, make the purchase with your credit card and save the order confirmation. This way if there are any issues with your order, you can dispute the charges.
7. Be Extra Suspicious of Deals that are Too Good to be True
If something seems too good to be true, it usually is. Don't fall prey to scammers looking to steal your information and ruin your credit. Validate the deal by navigating to the sale directly through the retailer, not through the link or ad you received.
8. Report Scams Immediately!
If you make a payment to a fraudulent retailer, call your financial institution right away. You can contact High Point FCU by calling 800-854-6052. Then, report the scam at ReportFraud.ftc.gov and at IC3.gov. And lastly, inform your friends and family! If you were tricked into a holiday shopping scam, then someone you care about could be next.