Sports Gambling App Scams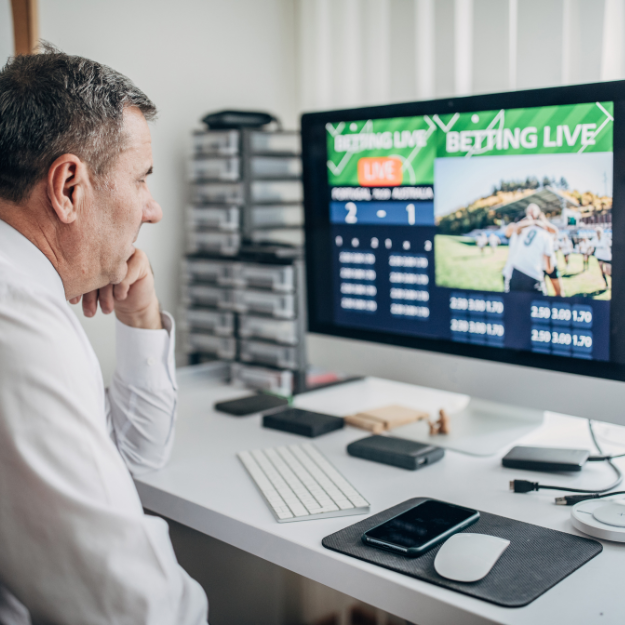 With football season back in full swing, so are sports betting scams. It's Sunday, you place a bet, and you win. But as soon as you try and cash out it says declined, you try again. It keeps saying declined. You contact someone about this issue, they say that they need more information and/or identity verification. No matter how much information you give them, you never get your money. Not only do these fraudsters now have your money, but they also have any personal information that you shared with them.
Avoiding Sports Gambling Scams:
Delays in getting paid. One of the most common tricks used is the slow payout scam. Fraudsters delay payment in the hope that the user reverses the request for payout. A scammer will typically request more identity verification before a "payout" is made to slow the payment process, when really, they aren't going to pay you at all.
Look for verified apps. It's important to look for sports books that have been approved by your area's gaming commission. Do not enter any personal information/payment information on apps that can't be verified. And only download apps from the app store, not through links or pop-up ads. Bookmark websites you know are safe, so you don't click on a website made to look real.
Phishing and identity fraud. Phishing redirects a user to a fake website and will then collect personal information, such as passwords and security info. These links are made to look like the real deal but beware! Look at the URL, make sure it's taking you to a trusted site, never open a link from an unknown email, number, or pop-up ad.
Read the fine print. Gambling sites/apps typically offer incentives or bonuses for new users. But they could be misleading, often they're too good to be true. Be sure to read the fine print carefully. "Risk-free" doesn't usually mean there's no risk, typically money lost will turn into a credit that you can use only to place other bets. Even legitimate sports betting apps have the right to freeze your winnings if they suspect there's an unfair advantage or irregular playing pattern. Be sure to take the time to read the important details.
Stay on the lookout for phishing scams, only place bets on verified sports betting apps, and don't believe the too good to be true bonuses (they really are too good to be true).
https://www.scams.info/blog/player-protection/sports-betting-scams/
https://www.bbb.org/article/scams/26620-bbb-scam-alert-betting-on-a-big-game-dont-fall-for-a-sports-betting-scam
https://lifehacker.com/how-to-spot-a-shady-online-sports-betting-site-1848525467