Step 6 of 12 to Financial Wellness: Pay it Forward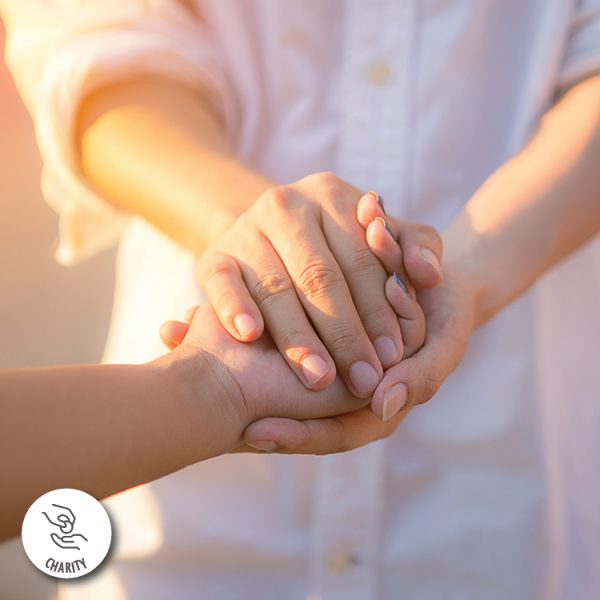 There's so much good you can do with the money you've been blessed to have. There's also a lot of good you can do with your time, talents and possessions. Let's explore some ways you can make the world better by paying it forward. 
1. Donate funds to your favorite cause
The classic and simplest way to pay it forward is by supporting a charity or two that speaks to your heart. Make a donation that fits your budget to help make a difference. Be sure to verify the authenticity of the organization on a charity-vetting site, like Charity Navigator or CharityWatch. Don't forget to save your receipt so you can claim a tax deduction.
2. Commit to do one random act of kindness each day
Kindness doesn't have to be big, loud, or costly to make a difference. The smallest act of kindness can have a big impact on someone's day. You can offer to make a coffee for your coworker, feed a parking meter that's about to run out, remove a branch or rock from a busy thoroughfare or let someone go ahead of you at a checkout counter. 
3. Write thank you letters
When was the last time you thanked your child's teacher, your parents or your postal carrier? Pick up a set of thank you cards, and spend 20 minutes writing thank you letters. Your letters may be cherished by the recipients for many months or years to come.
4. Donate your time
Unfortunately, there are many people suffering from various hardships. With just a small donation of your time, you can help alleviate some of their suffering. Volunteer at a soup kitchen, help bring cheer to hospitals, offer to babysit for a couple who is going through hard times so they can have a night out or visit with a lonely person. You can brighten someone's day simply with your presence!
There are so many ways to pay it forward and make the world into a better place. And when you give to others, you're really giving to yourself by learning to be a better, kinder person.