Last Minute Holiday Hacks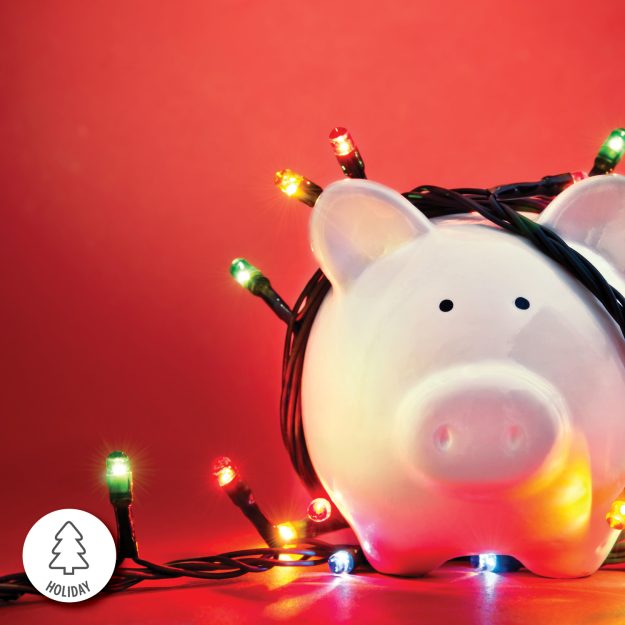 The holidays are nipping at your heels and there's still a lot to do! It probably seems like your stress levels keep rising while the money in your wallet keeps dwindling. It doesn't have to be this way. With a bit of planning and by following these holiday hacks, you can enjoy a stress-free and affordable holiday season. Not buying what we're selling? Well, continue reading to find out how:
Clear the clutter for cash
Before the holidays, browse your closets for clothing in good condition you no longer wear. Sell these on resale sites like eBay and Craigslist. You'll make room for any incoming gifts and give your holiday budget a little wiggle room at the same time.
Shop small businesses
Avoid crowds and enjoy a wider selection of gift items by shopping small businesses this holiday season. Independently owned stores are more likely to be fully stocked, even late in the season. As a bonus, you're more likely to land unique gifts, and you'll be helping local businesses stay afloat during these trying economic times.
Suggest a Secret Santa exchange
If the gift-shopping is getting to be a bit much, consider cutting back by suggesting a Secret Santa gift exchange. You'll only need to buy one gift instead of one for everyone in an entire group, and the surprise factor makes it super-fun.
Round up your change
It's never too late to start saving for the holidays! As you shop, use a money app like Acorn to round up your charge to the nearest dollar, and save the change in a specific account. Small change can add up quickly and help offset the amount you'll need to come up with in your overall budget.
Delegate
If you'll be hosting events this holiday season, delegate jobs to your guests. Everyone will appreciate the opportunity to pitch in, and it'll be more helpful for you if you can assign specific jobs to each guest, instead of having three different people show up with apple pies.
Shop during non-peak hours
Peak business hours, which start in the early afternoon and run until evening, will have the biggest crowds and emptiest shelves. If you can get to the store early in the day, you'll enjoy a full selection that you can peacefully browse before crowds show up. Stress-free shopping also means you're more likely to make responsible spending decisions. Win-win!
Use the tips outlined here for a stress-free and budget-friendly pre-holiday season.