How to Celebrate Valentine's Day on a Budget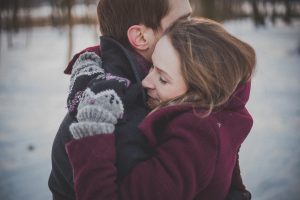 Here's how to enjoy a romantic evening with your partner without going into debt:
Work with a budget
We know your partner means the world to you, but that doesn't mean you need to spend the world proving it. Designate a budget for all your Valentine's Day expenses — and stick to it!
Use a sales app
You know that face-palming moment when you realize you paid full price for something you could have gotten for way cheaper?
Keep more of your money in your wallet by shopping for Valentine's Day gifts with a sales app like ShopSavvy or PriceGrabber. The apps will help you compare prices at various retailers and score deals and coupons on gifts.
Save on flowers
We know you found an amazing deal online for fresh roses, but don't buy them. Flowers are not likely to last through the shipping and delivery process. Instead, look for great deals on long-lasting flowers by buying them at Trader Joe's or Aldi.
Bring down your dinner costs
Don't break your budget on a romantic dinner for two.
First, rethink dining in. It doesn't have to be boring or feel forced. You can lay down a blanket in front of the fireplace for a picnic-inspired experience or glam up another room for your delectable dinner for two.
If you and your partner have been counting down to a night out, save on restaurant costs by learning how to beat the psychological tricks at play in menu design:
Look left. Restaurant owners put the most profitable items on the menu in the right-hand corner — the spot most people look to automatically.
Say the price out loud. Notice the lack of dollar signs on the menu? It's a trick to get you to spend more. Make the price real by saying it out loud.
Ignore the decoys. See that overpriced item on the menu? You need to unsee it. Restaurants place popular dishes near overpriced items to make diners believe they're getting a great deal, but if you pay it no attention, you'll beat them at their game.
Celebrate late
If you dare, postpone your Valentine's Day celebrations by a day or two for steep savings. You'll find Valentine's Day candy on clearance and you won't have to pay inflated restaurant prices for the same meal.