What Do I Need to Know About Today's Real Estate Market?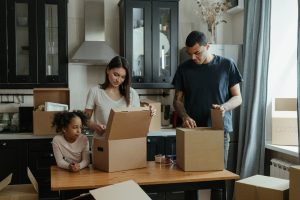 Q: What do I need to know about today's real estate market?
A: Trends and stats in real estate are constantly changing, especially during the unstable economy of COVID-19. Here's what you need to know about the real estate market today.
Is it a buyer's market now?
Pickings are slim for homebuyers right now, giving sellers the upper hand and driving up prices for buyers. Low supply also means homes are on the market for less time than they would likely be in other years.
If you're in the market for a new home right now, it's best to be prepared to change some of the items on your list of must-haves into nice-to-haves.
What does low inventory mean for sellers?
An uneven balance of supply and demand that favors sellers means homeowners looking to sell may be able to get a higher price for their home than anticipated.
Is home equity up?
According to the NAR , home prices have swelled to a national median of over $300,000. This makes it a great time to sell a home.
If you're selling your home, it's a good idea to work with an experienced agent to ensure you'll get the best possible offer for your home.
If you're planning to buy a home in this market of increasing home prices, work out the numbers and determine how much house you can afford before starting your search.
Are interest rates still low?
Interest rates reached record lows in 2020 and economists are predicting  that low rates will continue through 2021.
For buyers, this helps make homes more affordable; however, it's important not to let a low interest rate make you think you can afford a home with a price tag that's really outside your comfort zone.
What do I need to know if I don't plan to buy or sell a home soon?
According to Freddie Mac , equity will likely continue rising in 2021. You may want to monitor how much your home is worth this year since you may change your mind about selling. Similarly, this can be a great time to tap into your home's equity with a home equity loan or line of credit from Olean Area Federal Credit Union. You can easily explore our home equity loan rates by clicking here, and our line of credit rates by clicking here.
If you're interested in purchasing a home this year, check out our Mortgage Loan options, contact us for current rates, or click here to start applying for a loan today!