Should I Refinance to a 15-year Mortgage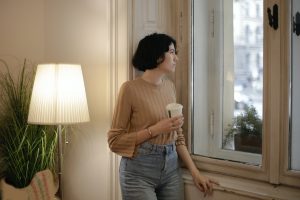 With mortgage rates falling, many homeowners are rushing to refinance their 30-year mortgages into 15-year loans. Borrowers may be wondering if this is a financially sound move to make for their own mortgage.
We've researched it and worked out the numbers for you so you can make a responsible, informed choice.
When refinancing can be a good idea
The primary attraction of a shorter mortgage term is paying off your home loan sooner, typically at a lower interest rate. Refinancing to a shorter-term loan makes the most sense when interest rates are falling.
How much money can I save?
Let's assume you have a fixed 30-year, $300,000 mortgage with an interest rate of 4.5 percent.
If you kept your existing mortgage unchanged for 30 years, you'd be making 360 payments of $1,520.06 a month, not including taxes, insurance and other fees. Over the life of your loan, you will have paid $247,220.13 in interest.
Now let's explore what these payments would look like if you refinance to a 15-year fixed-rate loan at a 3.5 percent interest rate.
Over 15 years, you would make 180 payments of $2,144.65. Over the life of the loan, you'd be paying $86,036.57 in interest payments, affording you savings of $161,183.56.
Remember: These numbers may or may not translate to your own situation. These savings are calculated over 30 years, but you may be nearing the halfway point of your mortgage. Refinancing at a lower rate may still be a good idea, but your interest savings will be much less than described above. Second, your rate may not be a full point lower after a refinance, as it is in our example. This, too, will bring less savings.
What will a refinance cost?
Expect to pay a minimum of 2.5 percent of your new loan in closing costs and other fees. Before you get started on the refinance process, it's best to tally up these expenses and see what it would cost you to refinance.
Also, your existing mortgage may have prepayment penalties. Find out about these fees before you set the refinance process in motion.
When refinancing is not a good idea
If you're convinced that a 15-year refinance is right for you, first consider this crucial factor: Your monthly mortgage payments will increase significantly after a 15-year refinance.
If you're financially responsible, you won't consider this move unless you are confident you can afford this increased mortgage payment each month. However, you may not realize that tying up your spare cash in your home's equity can be risky. It can make more financial sense to build an emergency fund, increase your retirement contributions and pay off high-interest debt before refinancing.
If you're ready to make the move to a shorter-term loan, speak to a representative at High Point Federal Credit Union to learn about our fantastic home loan options.
Are you looking to refinance? Check out current mortgage rates at High Point Federal Credit Union!