How to Spot A Credit Repair Scam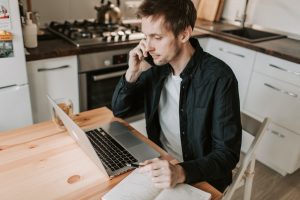 Credit repair scammers tell you they can make credit repair quick and easy. Unfortunately, when they're done, your score may still be low, you'll have lost a nice chunk of change and may even be facing criminal charges.
Here are the warning signs of a credit repair scam:
1.       Upfront payment
Under the Credit Repair Organizations Act (CROA), credit repair companies are forbidden to request or receive payment until they've completed the services they've promised.
2.       Big promises
Scammers may claim they can remove negative information from your credit report, even information that is accurate and current. Don't believe them; no one can do this. They might also promise to boost your score in just a few weeks. This, too, isn't true. It takes at least 30 days for changes to be evident on your credit report.
3.       Offers a "new credit identity"
In these scams, companies promise to create a new credit identity for a fee. After you pay, the company will provide you with a nine-digit number. They may refer to this number as a CPN – a credit profile number or a credit privacy number. Alternatively, they may direct you to apply for an EIN – an Employer Identification Number.
The company instructs you to use this form of ID to apply for credit, telling you it is legal. However, it's not — and you've just been scammed. These companies are selling you a stolen SSN. They walk away with your money and leave you in hot water because you've just committed multiple federal crimes.
Falling for a credit identity scam could mean facing fines or prison time.
4.       Tells you to dispute accurate information on your credit report
Disputing accurate information on your credit report is illegal.
5.       Evasive when questioned
The Credit Repair Organizations Act made it illegal for credit repair companies to lie about your rights and their services. These companies must explain:
A written contract detailing your legal rights
Your three-day right to cancel the contract without charge
The anticipated time it will take until results are evident
The total cost you will pay for their services
Their guarantee
If you've hired a credit repair company that hasn't lived up to its promise, you can choose to sue the company for your losses in federal court. Along with other victims, you can file a class action lawsuit against the company.
Finally, it's best to report the scam to your local consumer affairs office or to your state attorney general. You can also file a complaint with the Federal Trade Commission (FTC). File your complaint online at ftc.gov/complaint.